Group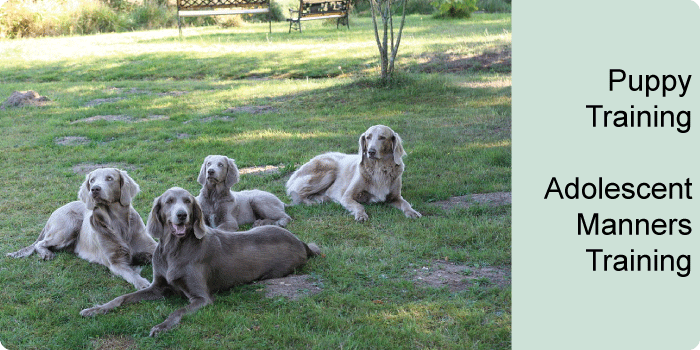 Group Classes

Classes are held at Evendale Blue Ash Pet Hospital on Monday evenings
Sessions are five weeks long
Puppy Foundation 6:30 – 7:20 PM
Family Pet Training 7:30 – 8:20 PM
Cost: $125.00

Puppy Foundation
Your puppy's first months are the best time to initiate a training program. They can learn a basic obedience routine that will give them the foundation needed apply those behaviors to everyday living.
Group classes give puppies six months and younger an opportunity to meet and interact with other dogs their age. They can meet new people and experience a new environment. Constructive play is emphasized, along with basic obedience training:
Sit – Down – Stay – Come When Called - Watch Me – Loose Leash Walking
This is also an opportunity to discuss issues such as puppy biting, house training and proper greetings.
Class size is limited to six dogs. This is an opportunity to socialize and train your puppy in a smaller, less intimidating environment.

Family Pet Training

This is a class for puppies over the age of six months, who are entering the realm of adolescence. This can be a challenging time for the dog owner as the dogs develop their sense of independence. Understanding their changing behavior and working with it will lay the foundation for a training program that will result in a happy, relaxed relationship between the dog and owner.
This class will also benefit dogs that have been recently adopted and are still getting to know their new homes and the people they share it with.
It can also be a refresher course for any dog that could use a night out with their person. What dog wouldn't love to know that for one hour each week, they will get your undivided attention, with treats!
Class size is limited to four dogs.